Design That Will Blow Your Mind, Not Break Your Bank!
Amazing Web Design, Effective PPC Management(Google Adwords), Beautiful Print & Digital Design, + more. Currently receive 1 Year Free Hosting with any custom website.
AFFORDABLE, FAST, RELIABLE
adwords campaigns
pay per click campaigns
bing campaigns
introductory keyword analysis
full keywords analysis
website analysis
advertising print
advertising digital
business cards
brochures
novel covers
landscape design
editorials
pamphlets
posters
stickers
labels
letterhead
WE CAN HELP…
IF YOU DON'T WANT TO WASTE TIME WITH YOUR WEBSITE, GOOGLE ADWORDS AND/OR PRINT/DIGITAL DESIGN.
IF YOU ARE LOOKING FOR AFFORDABLE, RELIABLE AND TIMELY OPTIONS FOR YOUR WEBSITE, GOOGLE ADWORDS AND/OR PRINT/DIGITAL DESIGN.
IF YOU FIND THINGS LIKE WEBSITES, GOOGLE ADWORDS AND/OR PRINT/DIGITAL DESIGN CHALLENGING AND FRUSTRATING.
IF YOU ARE TRYING TO FIND WAYS TO SCALE NEW OR EXISTING BUSINESS YET DON'T HAVE ENOUGH YET TO HIRE A FULL TIME EMPLOYEE.
IF WORKING ON YOUR WEBSITE, GOOGLE ADWORDS AND/OR PRINT/DIGITAL DESIGN IS PAINFUL AND EXTREMELY DIFFICULT.
THE TRUE MINT BLUEPRINTS DESIGN PROCESS
A process is defined as a series of actions or steps taken in order to achieve a particular end.
It all starts with hello.
It then begins once we meet.
When the meeting is finished and we understand the problem, we leave to do our research.
Once our research is done we can analyze the full scope of the project.
This helps to better identify the problems.
Better identification of the problems helps us to define the best strategy, which helps to generate the best ideas.
With the best ideas in hand, we start to imagine. Imagination allows for freedom, which inspires creativity.
The best of the ideas can then be put in plans. The right plan helps to carry the rest of the process.
We then visualize, to help manifest the ideas, so we can implement them in the right way.
After visualization comes creation.
Creation often starts with sketches and mock-ups.
A good sketch or mock-up ultimately becomes a design.
We develop the design through various techniques and help it to be everything it  can be.
With the best ideas developed to a final design, we test them.
This could involve prototypes, print/web materials & soft releases, depending on the design.
This helps us, and you, evaluate through real world tests.
This helps us to improve the developed design.
Deciding is one of the most important, and difficult, steps of the process.
Testing and evaluating is only ever done once a decision is made to stop and move on.
Once we decide we have the perfect design, we deliver it in the standards required, and arrive at the end, the launch!
Process Examples
examples of our process in real world situations
Website Optimization
Website Optimization At True Mint Blueprints we believe Website Optimization is different then SEO (Search Engine Optimization). SEO is ultimately different then an SEO campaign. We also feel both Website and Search Engine Optimization are different then ranking in Google, Bing and Yandex searches. The reality is to rank in Google for most industries and [...]
Types of Logo's
We at True Mint Blueprints believe there are 6 types of logos. In creating this article to help clients we ultimately paraphrased two articles. These articles are referenced at the bottom of the page. They seem to think there are either 5 or 7. The information they provide is helpful and informative and sound and [...]
CLIENT TESTIMONIALS
see what some of our clients have to say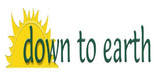 Kelly CHashai
You certainly know what you are doing, very modern look.

George Fayad
Just want to share some feedback I have from a number of friends who looked at your cover design for Windblown & Waving.  Without exception, everyone loved your graphic drawing, one person spent 10 minutes telling me what it meant to her in amazing detail.  So this concept works beyond my wildest dreams.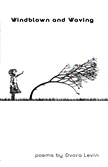 Dvora Levin
i love the logo. its perfect. The website looks fantastic.
Charleigh Dawn Georgia Rose
The photos/video look great, thanks again.
Sam Wiria
Wow! Did you ever make some refreshing new covers for the books! Thanks for making the book titles and ergo the covers – something worthy of garnering attention.
Attilla Vincent
Linda McMinnis